Exhibition Dates: September 11 – October 22, 2015
Final Entry Deadline: July 22, 2015
Notifications: Week of August 10-14, 2015
Yevgeniya Kaganovich
Pearl Necklace IV, 2005. fresh water pearls, latex sheet, largest strand: 7 ¾" x 38 ¾" x ¼ ".
Works selected by: Yevgeniya Kaganovich, Professor and Chair of the Department of Art and Design, University of Wisconsin-Milwaukee
Exhibition Description: What defines and separates the practices of the artist, the designer, and the craftsman? Or are there instances where they are all the same person? "The 21st century being what it is," Glenn Adamson, director of the Museum of Arts and Design in NY said, "categories are points of reference, but not very useful as containers of people."  Pieces that imply a wearable function exist in a limbo space where they can fall into any category. This exhibition seeks to showcase innovative works that challenge the traditions of jewelry, fashion, and wearable art as both "personal adornment and public sculpture" (Victoria Golmesky NYTimes). 3D works of all media are encouraged. Selections are curated by Yevgeniya Kaganovich, an artist, wearables designer, Professor and Chair of the Department of Art and Design at University of Wisconsin-Milwaukee, and head of its thriving Jewelry and Metal-smithing program.
CLICK THE BUTTON BELOW TO SUBMIT WORK TO "ADORN: CONTEMPORARY WEARABLE ART."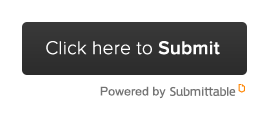 Curator Biography: Yevgeniya Kaganovich is a Belarus-born, Milwaukee, Wisconsin-based artist whose hybrid practice encompasses Jewelry and Metalsmithing, sculpture and installation. Kaganovich heads the thriving Jewelry and Metalsmithing program at the University of Wisconsin-Wilwaukee, where she is Professor and Chair of the Department of Art and Design. She received a Masters of Fine Arts form the State University of New York at New Paltz and a Bachelors of Fine Arts in Metal/Jewelry from the University of Illinois at Urbana-Champaign. An active art practitioner since 1992, she has exhibiting her work nationally and internationally and has received a number of awards and has been widely published. Kaganovich has worked as Designer/Goldsmith at Peggie Robinson Designs, Studio of Handcrafted Jewelry in Evanston, Illinois and has also taught Metalsmithing at Chicago State University, Chicago, Illinois, and Lillstreet Art Center, Chicago, Illinois.